How Tall Should A Deer Fence Be?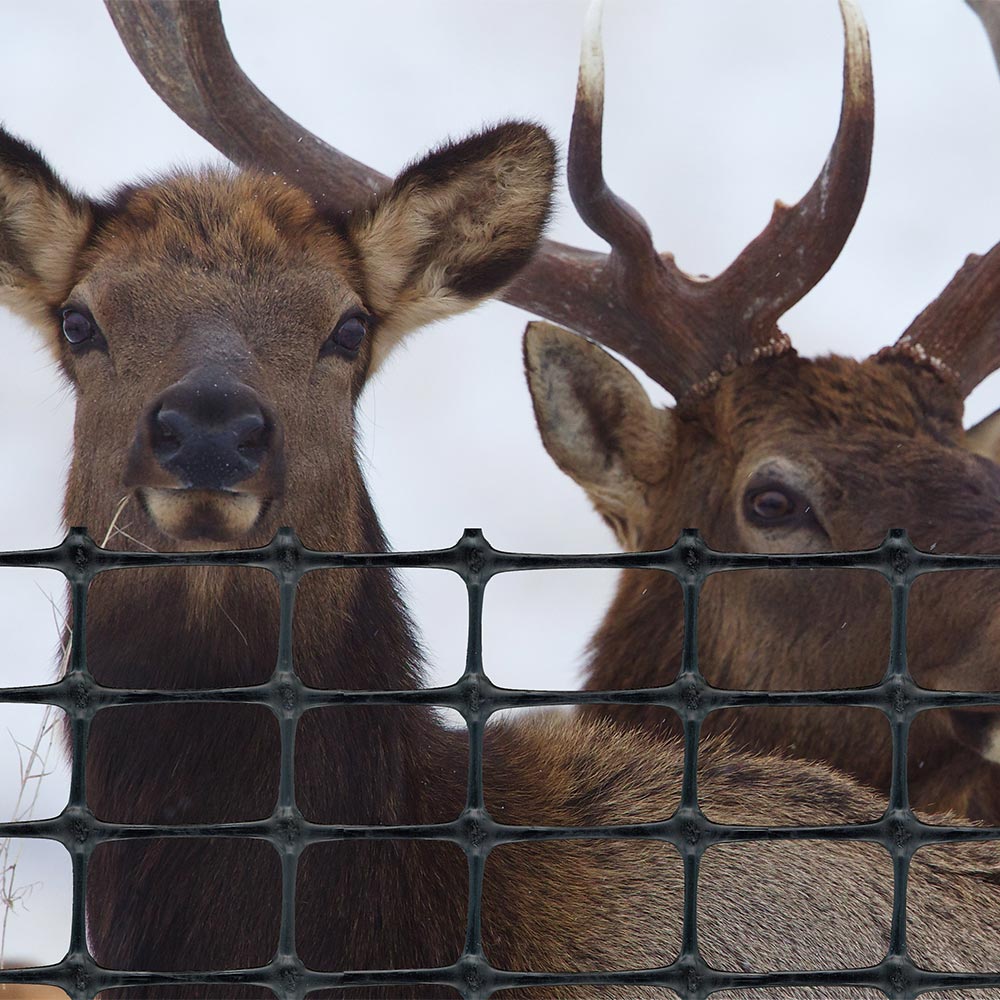 Even though deers can jump high, you may be surprised that you do not need as high of a fence to provide a great deer deterrent. After all, deers do not have the best depth perception, so they may not be able to tell the length of a fence and can perceive it as longer than it truly is. Deers are far superior at detecting movement, so they can find things quickly when they are moving. Therefore, when deterring a deer with a fence, you need something stable made from durable materials.
What Is The Material Of The Best Deer Fence?
The best deer fence is created from polypropylene polymers and can be used in any season thanks to its weather-resistant abilities. A popular version of this fence can reach up to 7.5 feet high, so even if a deer attempts to jump over it, the fence will still securely keep them away from your flowers or vegetables. Since this material is UV stabilized, it offers a resistant color that will not fade quickly. Most deer fences are black, so they will not look out of place in a forested area.
Can Deer Fence Be Moved Easily?
Deer fences can be moved easily thanks to the lightweight material. It can be reused each growing season, so you will not need to spend money every year. Plus, these fences never need excess maintenance, so you can rest assured that your deer fence will not cause you additional work.
What If You Need Help With What Style Deer Fence Is Right For Your Home?
If you need clarification about the correct deer fence for your purpose, you can request a sample. Samples are available for every fence style, so you can rest assured that you can find the correct type before ordering. If you are looking for a more heavy-duty option to control elk, there is an elk control fence that will keep your plants safe from larger animals.
Looking for deer or elk control fences? View our rust-resistant collection today:
Deer & Elk Fence