How To Keep Deer Away From Tomato Plants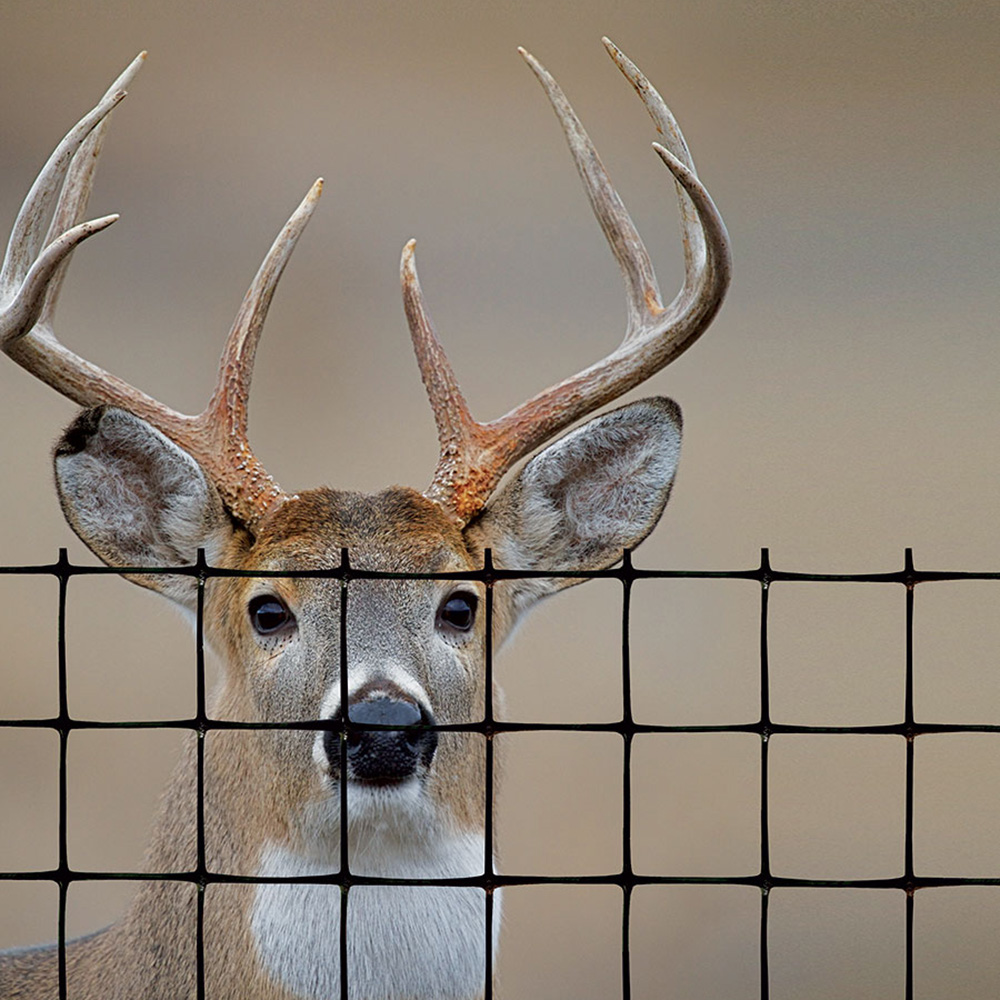 When the weather is suitable for tomato planting season, not only will over 189.1 million metric tonnes be grown this year, but also, many hobbyists and commercial gardeners will be looking for the best way to keep deer away from produce. While not a deer's first choice, Tomatoes can still be eaten and trampled over by them. Have you ever watched your tomato plant grow and suddenly see all the yellow flowers gone? This will not only lessen the yield of tomatoes grown but could also possibly harm the deer. After all, if deers consume too many tomatoes, it can also cause them harm, as some nightshade plants are harmful to mammals.
How To Protect My Garden Against Deers?
The best protection against deer is using a high-quality fencing solution. Tenax Fence was created to protect your garden, no matter how large it is, from the damage caused by animals. The C-Flex deer control utility fence is created for heavy-traffic deer areas. It is durable and made from recycled material. It is UV stabilized to create a long-lasting color and can be used in wet and snowy weather due to its rust-resistant and corrosion-resistant properties.
Deer Net Folded DIY Deer Fence Kits
Suppose you are looking for an all-in-one solution. In that case, deer fence kits provide protection and include adjustable poles, sod staples, and small green ties to ensure you have everything you need to start up a beautiful vegetable garden. Once you are done using your Tenax deer fence after many years, it can be recycled, and you will just need to purchase a new one.
The Deer Fence Pro
If you are searching for the ideal deer fence, the Deer Fence Pro is created as one of the most rugged deer fences on the market. It is excellent for shady and wooded areas and is the best-selling deer fence in the United States. This deer fence is made from polypropylene and is black, so it can easily blend in with the surroundings. This is the right fence for your next gardening project if you want a strong deer fence.
How Else Can You Keep Deers Away From A Garden?
While fencing is a sure proof solution, there are additional methods you can take to secure your garden.
Some of these include:
Planting vegetables such as garlic and onions that deers do not like
Using sprinklers or other noisy gardening methods to detract deer from coming near vegetables
Looking for the correct deer-repellent products near your plants
These additional methods and a deer fence will keep deer away from your tomatoes.
Choose a Tenax deer fence if you want the ultimate solution for keeping your tomatoes safe this gardening season. Pick from multiple heavy-duty fences below:
Deer Fencing